Cottages
Skinnars can accommodate 44 guests overnight. We all fitted into the cottages well, we ate, slept and washed ourselves. Had there been a possibility to squeeze in maybe six more people, the Skinnars would have been fully packed.
Reservations by email anja.salmi@gmail.com or by phone +358 50 3394656.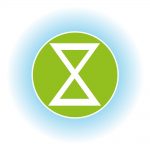 The old main building, the fisherman's cottage
Our prices:
We rent out the old Fisherman's house in the summer 15.6.-18.8. only on weekly basis from Saturday to Saturday. The price is 90 euros a day, which means 630 euros for a week.
At other times the minimum renting period is four days, 80 euros a day, which makes 320 euros.
We have renovated the old main building according to the old floor plan to be atmospheric. We have preserved and repaired old furniture, added decorative items and paintings, and made an effort to preserve the atmosphere of old times without having to give up today's modern facilities.
There are two separate bedrooms in the house, two separate lobbies, a relatively big live-in kitchen room and a big terrace combined with a lot of storage space, a walk-in closet, a cleaning closet and two separate closets.
In the lobby there is space to socialize with an easy chair and a reading lamp.
There is Free wifi in the cottage.
There are roller blinds in the windows which prevent the bright sunlight from coming in.
The house has been renovated to be used year round. It has electric radiators, an air source heat bump, a hot-water tank, and on the bedroom floors, an insulating vinyl cork. The house has community running water.
In the larger bedroom there is a double bed, a foldable couch for two people and a foldable 160 cm long children's bed. The double beds have spring mattresses and the children's bed a foam mattress.
In the smaller bedroom there are two single beds.
In the live-in kitchen there is an old wooden couch which has two new foam mattresses.
The house can only accommodate seven people. It works well if bigger groups rent the house and the small cottages combined: The youth may overnight in the small cottages or the visiting couples will sleep in the house.
The kitchen is well equipped with refrigerator, freezer, dishwasher, washing machine, sink, dish-drying cupboard, sauce pans, dishes and cutlery.
There is one toilet and one shower in the house.
In the cleaning closet you will find a vacuum cleaner and other cleaning supplies.
The guests will need to bring their own bed linen and towels. If one does not have such for one reason or another we will sell you a new package of linen and tower for the cost prize. In that case the guests can take the used linen with them.
There is one bedroom upstairs which we have not renovated yet. The stair leads there from the hall. There is a gate for children at the stairs.
The terrace is big and multiform. In the summer, one can fit there a dining table in the corner sheltered from the wind as well as a gas grill. There is still plenty of space left to sit and relax with a glass of wine while looking at the rugged nature in Kökar.
"A neat and cosy little cottage. Price-quality relation was excellent. Service spaces fulfilled our needs. Anja is a very nice and helpful hostess. Peaceful environment."
– Milla, guest through Airbnb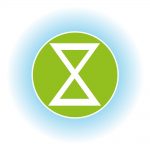 Our prices:
We rent out the small cottages for 65 euros per day or 180 euros per week. There is no limitation in the length of their rental time. There is space for two adults in one cottage. The small cottages are available for renting in the summer 1.5.-30.9. At other times we rent out the small cottages only for groups, and the brick house Ejdern functions then as the service building.
There are seven cottages we have renovated to be used for accommodation.
Each cottage has its own little refrigerator and a fan.
Inside there is a wide convertible bed which goes around the wall. On top of it there are two separate foam mattresses. In one cottage we have a double bed and in two cottages we have a bed for three.
There are two chairs and a table on wheels which is easy to move around. There are roller blinds on the windows. Further, there are two closets with hangers, a mirror, small boxes to keep your items, a radiator, lamps and electric outlets.
As with the main building the guests will have to bring their own bed linen and towels. If one does not have them, we will sell you a new package of linen and tower at cost. Guests can then take the linen with them when they leave.
Under the convertible beds we have pull-out drawers for luggage and other travel equipment. We have also built storage boxes for the blankets and pillows.
The cottages have walls made of logs and they have a terrace. There is a string outside to dry your towel.
"Everything went as it should, the place was neat and according to description. The host couple was very hospitable and they gave a ride to the harbour and back. I recommend!"
– Katri, guest through Airbnb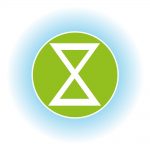 The old stony cow shed has been refurbished. In his time, Erik had renovated it to become the service building for all cottages. This unbelievably fancy old building comes in two stories:
The upstairs end walls have been replaced with huge glass walls. The light filters through them throughout the attic.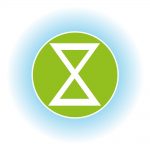 Our prices:
The two rooms in the attic of the stone cowshed we rent out during the summer 1.5.-30.9. for 250 euros a week, the grey cottage for 250 euros and the white cottage for 350 euros.
On the hill of Skinnars you have three cottages from the sixties, which are to be renovated last. They have extremely beautiful views, but they are modest in their condition.
Two of these cottages get electricity and have a stove and a refrigerator.
The white cottage is now renovated. It has shower, toilet, terrace and an outdoor kitchen.
The grey unplugged cottage has a gas stove, new gas refrigerator, solar panels and you can get electricity from a USB connection to your mobile phone and laptop.
There is an outer toilet for this cottage.
Photography artist Saara Ekström has for the grey cottage donated kitchen tiles that she has painted for the Ars Fennica 2002 exhibition.